POWERMETER 2016: One Hundred Powerful People
5/6/2016, 9:23 a.m.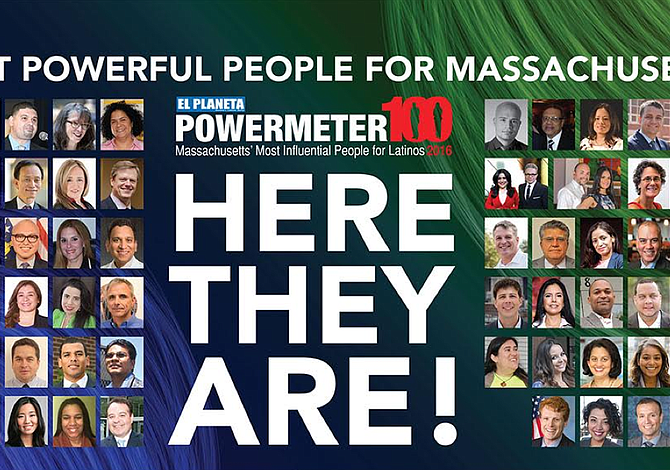 ---
DE LA ROSA, JOSÉ
CEO.
Guardian Healthcare, LLC
Jose de la Rosa came to Boston in 1989 and earned a finance degree from Northeastern University. After working with major local and national banks, he became an entrepreneur. He launched Guardian Healthcare, a home care agency that provides healthcare services for elderly and disabled individuals in their homes throughout the state of Massachusetts, currently employing over 200 healthcare workers. In 2014, Jose introduced Family Caregivers, an adult family care program that provides training and support to family members taking care of elder or disabled adult relatives. Jose also graduated from Suffolk University's Moakley Center for Public Health Management Emerging Leaders Program, and Babson College GS 10,000 Small Business Program certificate of entrepreneurship.
---
DÍAZ, ROBERTO
Director of Community Based Services.
CENTRO
Roberto Díaz has spent over fifteen years doing non profit community work in Worcester, with numerous at risk youth. Born in Guayama, Puerto Rico he came to the U.S. in the late 1980's. Roberto earned his Master's Degree from Clark University in Community Development and Planning in 2012. Mr. Diaz greatest sense of accomplishment has been leading several programs at CENTRO as the Director of Community Based Services which serves over 12,000 Latinos in Worcester and the Merrimack County.
---
EMERSON, TAM
Eli J. Segal Citizen Leadership Program Director.
Center for Youth and Communities at Brandeis University
Tam Emerson is the Eli J. Segal Citizen Leadership Program Director at the Center for Youth and Communities in Brandeis University. The Segal Program continues the legacy of Eli Segal by enabling citizen leaders, currently 85 lifelong Segal Fellows spanning 17 states and 3 continents, to break down silos to create change in communities. Tam became a Fellow after winning the 2008 City Year Bridge Builder AmeriCorps Member of the Year for her work in the Roxbury community. In 2010, she helped start-up City Year London. As a Colombian adoptee, Tam believes in the importance of mentoring and educating the next generation of leaders.
---
EVANS, WILLIAM
Commissioner.
Boston Police Department
In January 2014, Mayor Martin Walsh named William –Bill– Evans permanent Boston Police Commissioner. The officer, who has been captain of two districts, was one of the first commanders to reach the Boston Marathon scene after the tragedy in 2013. Evans also played a role in the manhunt and capture of Dzhokhar Tsarnaev. Evans joined the Boston Police Department in 1970 as a street patrol officer. He holds degrees in political science and law. In his brilliant career as Police officer, he has received numerous awards for outstanding contributions in the field of law and public safety.
---
FRANCISCO, PAUL
VP Workforce Development Programs & Global Inclusion.
State Street Corporation
Mr. Francisco is Managing Director and Head of the Diversity Consulting and Sourcing Office as well as the Head of Workforce Development Programs at State Street Corporation. Mr. Francisco is responsible for overseeing State Street's diversity recruitment strategies and State Street's community recruitment programs. His responsibilities also include providing diversity and inclusion consulting services to the various State Street businesses. He is currently serving or has served on a number of non-profit boards including the National Board of ALPFA, Jose Mateo Ballet Theatre, LIFT, and is one of the founding members of Boston Children's Hospital Milagros Para Niños Latino Advisory Council.